PROFILE
We specialise in the supply of spare parts for machinery and equipment used in heavy industry, manufactured on the basis of the technical documentation in accordance with the demand of the Customer.

Based on long-lasting cooperation with the manufacturers recognised at the international level, we are a reliable supplier of the strategic spare parts for metallurgical industry by providing the highest quality and safety.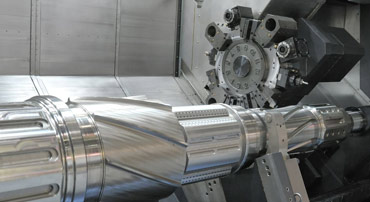 Based on over 30-year experience of highly qualified team of specialists of Metinvest-Trametal and Castellini Officine we represent on the domestic market. We offer comprehensive services based on supply, repair and regeneration of the most responsible applications of the steel industry such as AGC/AWC cylinders, balancing systems for retaining rollers, bending/balancing blocks, roller bearing housings, winders shafts/spindles, etc.


www.castellini.it www.brar.it
We provide repair and modernization services for the existing solutions to enhance their efficiency and effectiveness. We offer comprehensive consultancy on selection of components of power hydraulic, pneumatic, power transmission, special shafts as well as broad roller hardware.

In addition, we provide our customers with a wide range of clutches, controlled brakes, geared motors, gears used in drive technology of machinery and equipment of different industries.

Our offer is completed by the innovative magnetic filtration system and components for improvement of safety of users handling the aforementioned applications.

We consistently realize the strategy opened to the Customer's needs. We are experienced and have technical knowledge that is required in selection of replacements items no longer manufactured or hard-to-reach. Each Customer is treated individually, what makes cooperation mutually beneficial, involving technical and commercial support and flexible logistics